Gold Sponsor
Husqvarna

The Husqvarna Group is a global leading producer of outdoor power products and innovative solutions for forest, park and garden care. Established in Sweden in 1689, which makes 2017 our 328th year in business. Our product range covers petrol, battery and robotics for both domestic and professional users available exclusively through our authorised UK dealer network. Ken Brewster, Husqvarna UK Sales & Marketing Director says;
"Husqvarna UK are very pleased to supporting the Service Dealer Conference and to be sponsoring the Garden Machinery Dealer of the Year award. Development of the Dealer channel is key strategic importance for Husqvarna and for our industry."
Catalyst
Catalyst was founded in 1989. Since then we have been continuously developing our software, systems and support services. Our systems are modular and scalable to cover a wide range of businesses. Our clients include one man start-up enterprises to multi-site and even multi-national businesses. We offer a very complete, integrated system to administer and manage dealerships. We've been actively involved in the agricultural and horticultural trades for most of our history and have "in depth" industry experience, together with supplier relationships and parts and price files. Our systems are powerful, flexible and above all reliable. We cover a huge range of business tasks from workshop and field engineers to wholegoods sales. Through shop sales to accounts, web sales and web advertising, prospecting and much more. We recognise that support and service are incredibly important aspects to our business. We do understand that businesses depend on us, so we genuinely strive to help our customers get the very best from our systems. We are very experienced in upgrading from other systems, most of the systems we install involve some level of data migration. Our aim is to minimise disruption and preserve the value of your data wherever possible. Our moto is "Your success is our priority" and we really mean it. Our success very much depends on your success. Our aim is to provide great systems, exceptional service and excellent value. We want your business to thrive."
Networking Sponsors
Bagma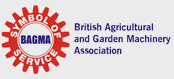 The British Agricultural and Garden Machinery Association (BAGMA) www.bagma.com supports thousands of independent agricultural, garden and groundcare machinery dealers across the UK providing support and services to industry.
Are you ready to be a part of the UK's biggest independent agricultural, garden and groundcare machinery dealers network? You're entrepreneurial and independent but when it comes to business services, it's important to spend the time negotiating low costs from good quality providers. That's where BAGMA come in with big business benefits including; specialist insurance, preferential rates on card processing, free legal advice, specialist training and much more. See our full services list on our website bagma.com/services. BAGMA is a specialist division of the British Independent Retailers Association (bira), and as such our members benefit from a wide range of benefits and services only normally available to large organisations.
BAGMA's heritage goes back to its 1917 inception as the National Association of Agricultural Engineers and Implement Dealers, becoming BAGMA in 1972. We represent the interests of our members and industry by campaigning to improve the trading conditions for dealers within the UK, by working together with other industry partners and various government departments.
Gardencare
Over the last 10+ years Gardencare has become the leading garden machinery brand for independent dealers in Northern Ireland and the Republic of Ireland. Over the last two years, Gardencare has brought that same successful formula to Great Britain. Gardencare is much more than a superb range of lawnmowers and handheld machines – it's a full package of innovative dealer marketing support, a revenue-share website, Face-to-Face and over the phone back-up service, as well as fast stock and parts delivery.
"Gardencare has been a proven success model for us in Ireland, and that success has now branched over to dealers in England, Scotland and Wales" Tom Black, General Manager. "Dealers benefit from the same best-in-class service, generous margins and market-leading 5 Year Warranties on both lawnmowers and handheld products. It's through promoting and sharing that success that we feel it's vitally important to support this Conference."
Garden Trader
The website's primary aim is to offer customers the option of locating a specialist dealer (local to them) when buying or repairing their equipment. It sounds easy but promotional competition is fierce amongst the online retailers and sheds who just can't back up a sale with real service. Garden trader uses the collective power of the independent dealers as a national network of the best there is. Due to the launch support and promotional commitment, Garden Trader is already the largest independent website of skilled garden machinery dealers around the UK - giving dealers a louder voice and driving customers their way.
"Our industry operates 'well below the radar' for most consumers. It has been crying out for an independent, on-line advice and information centre that promotes the tangible benefits of buying from those with the 'mow-how'. Garden Trader has all the credentials and cross--industry support to be the No1 resource for those wishing to make the best of their lawn and garden"
Grizzly Tools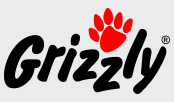 Grizzly is one of Europe's largest independent Garden Machinery manufacturers. Introduced into the UK in 2010 we have seen the brand expand rapidly. Our products offer a quality which is recognised and has won awards across the continent. All our products are tested independently and come with a 3-year guarantee which is supported from our UK distribution and service centre. Quality products with great features and a friendly team to support our partners. Danny Strollo Managing Director for Grizzly says:
"We were delighted to be invited to sponsor the Service Dealer conference. As our brand has grown over the last 6 years we recently took the decision to grow a nationwide dedicated dealer network to help support and sell our products. Service Dealer has been instrumental in increasing awareness of Grizzly and what we have to offer"
Ibcos
Most Ag and Groundcare dealers struggle with keeping their operation lean and organised, so Ibcos built software that puts all your dealership activities in one place, providing you with an easy way to manage your business. Thanks to the support of manufacturers and distributors across the UK, Ibcos Gold has earned its reputation as the number one recommended dealership management software.
"For the past 37 years, we've been helping dealers bring clarity and control to their dealership. We're delighted to support this conference that gives dealers the opportunity to share best practices and improve business operation. Together, we'll be able to drive the industry's forward."
Kubota
Kubota UK is a market leading manufacturer of high performance machinery solutions, producing a diverse product range for the agricultural, groundcare and construction equipment industries. The company is also a world leader in the production of engines for Original Equipment Manufacturers and offers outstanding levels of aftersales services.
The company leads the way in tractor, groundcare and compact machinery excellence, producing solutions that deliver outstanding power and performance and excellent reliability. This is backed up by first class service and aftersales from a nationwide network of independent specialist dealers.
Based in Thame (Oxfordshire), Kubota UK is a subsidiary of the Kubota Corporation, a global business. Kubota Corporation's mission is to support the future of the earth and humanity by contributing products that help the abundant and stable production of food, help supply and restore reliable water, and help create a comfortable living environment through its superior products, technologies and services. 
The Ad Plain

A privately owned content creation, publishing and communications agency with extensive knowledge of the Groundcare and Agricultural sectors. TAP looks after clients on a national and international basis by creating great strategic content and sharing through all the social and traditional full service agency channels.
"We are delighted to be supporting such an important event in the industry and helping drive its success forward. Continuing to support the Groundcare and Ag dealer sector is important to all of us at TAP and we are making many friends along the way!" Duncan Murray-Clarke, Managing Director.